Ice Cream Machinery
Ice cream makers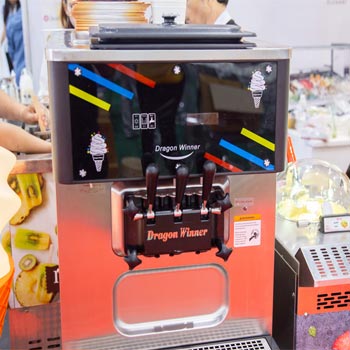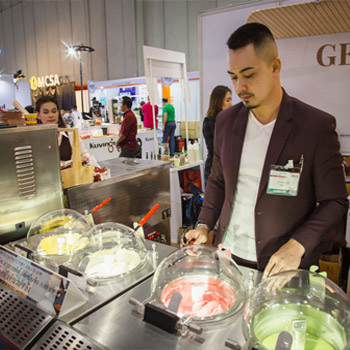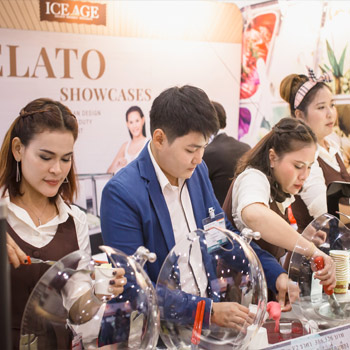 We can deliver all over Thailand. Phone now 021708640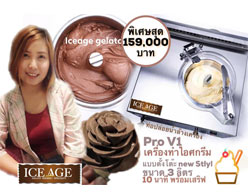 Small Ice Cream Machine
---
Ice Cream Machine model ProV1 3 liters:
With this counter ice cream machine (only 159,000 THB) you can immediately start to be an ice cream entrepreneur. It can produce a batch in only 10 minutes. It is sold with 1 year warranty. It works with normal plug: 220 volts 50 hz. Size: 55*40*53 cm.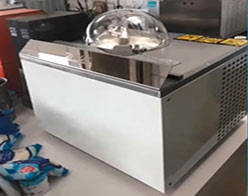 Small Ice Cream Machine Video
---
Ice Cream Machine video:
Watch the video of this small ice cream machine producing delicious gelato in a very easy way. The video is just one munute long. To produce the ice cream you will need 10 minutes.
Produce, show and sell at the same time!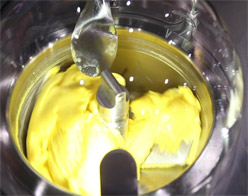 You can produce 5 kilograms of ice cream at a time (2.5 kilograms per basin) in just 10 minutes.
This is a 100% batch freezer machine: an ice cream machine. You can produce and store the ice cream in the freezer or you can produce, show and sell directly.
It is always nice for customers to see the creation of ice cream. Showing the ice cream making process will increase the sale of ice cream.
This piece of food technology is easy to maintain, easy to clean, nice to look at. A fully functional ice cream gelato machine.
The mandatory sale price is 380,000 THB including delivery to you in Bangkok and vicinity, Pattaya, Rayong, Chonburi and many other selected locations in Thailand. But we also have nice and appealing
promotions
that will include satisfying discounts and a certain amount of
free ingredients
supply for ice cream production.
To enjoy our promotion just call and talk with our sales: 021708640 or 0851215199.
In an instant, the ice cream machine will be ready with delicious ice cream inside.
The most innovative thing to do in the ice cream business is to produce and sell immediately. And you can do it straightforward just after unpacking and plug your new machine.
For more sophisticated results, with this machine, you can set up each flavor with a different consistency, temperature and speed production. It will be memorized in the machine program. Each compressor and each basin is completely independent: 2 compressors and 2 motors. The motors are edge technology: 2 DC motors!
Quality assurance and professionals services by Ice Age Co., Ltd.
Ice cream machines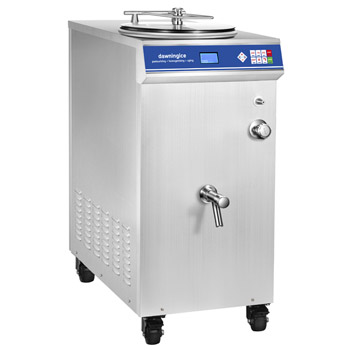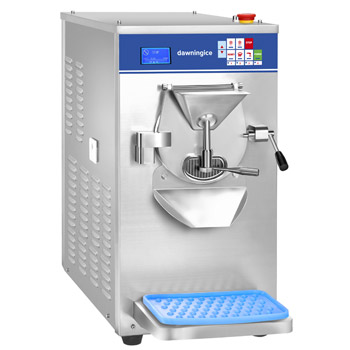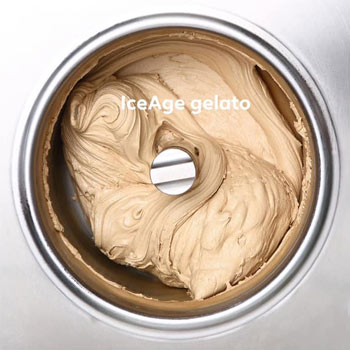 Also available ice cream makers Suitable for producing large amounts of ice cream. Make ice cream for wholesale and distribution.
You can produce high quality ice cream with a smooth texture, soft, beautifully arranged. The ice cream machinery are durable, easy to use, convenient.
For more information, please contact Ice Age Company Limited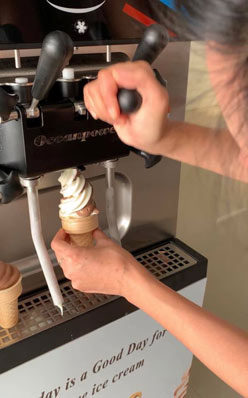 Soft serve ice cream machinery
---
Soft serve ice cream machines are suitable for those with a small investment budget that want to start to sell ice cream. It is not necessary to learn how to produce ice cream because this soft serve ice cream maker is easy to use, just add the powder and water in the machine. The soft-serve ice cream machine will finish blending the ice cream ready for you to sell. You can sell it in cones or cups.

Use of soft serve ice cream ingredients

How to use: 1 bag (1.5 kg) of soft server powder mix with 3.5 liters of water. Overall, you can produce 5 kilograms of ice cream, which has a final volume of about 6 liters.

Soft serve ice cream powder

??? Vanilla ice cream ??? Chocolate ice cream ??? Green Tea Ice Cream ??? Strawberry ice cream (Must add paste) ??? Yogurt Ice Cream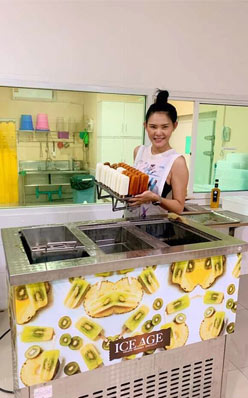 Popsicles ice cream machinery
---

Popsicles ice cream machines are suitable for those with good working will. The success of a popsicles ice cream business depends on the fantasy and creativity that you put in it: new flavors, colors, appealing looks and presentation. It is not a repetitive task. You have to constantly create new products. This machine can create 30 popsicles ice cream every 20 minutes.

How to use: prepare your ice cream mix and fill the popsicles molds, then immerse the mold in the cold glycol basin. After 20 minutes, move the mold from the cold to the hot basin and wait a few seconds. Now you can easily remove the popsicles from the mold.


Freezer, display freezer and showcases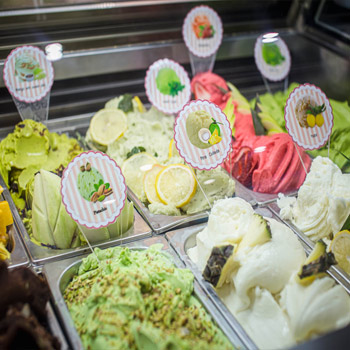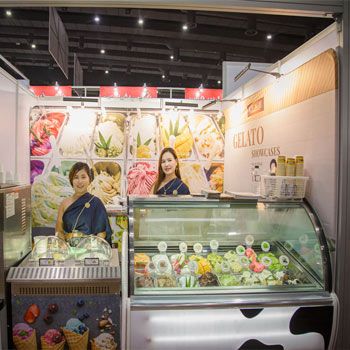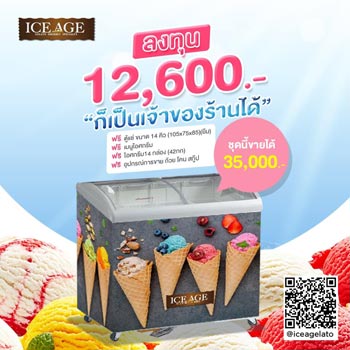 Check the ice cream showcases full catalog
Ice cream carts
(Click to enlarge)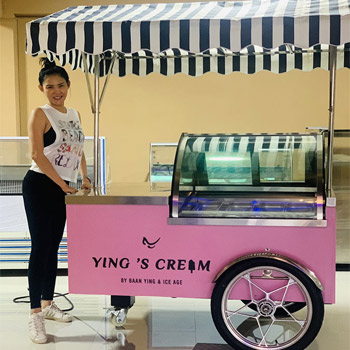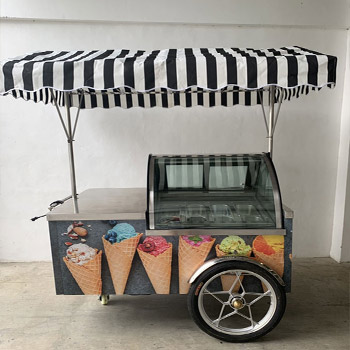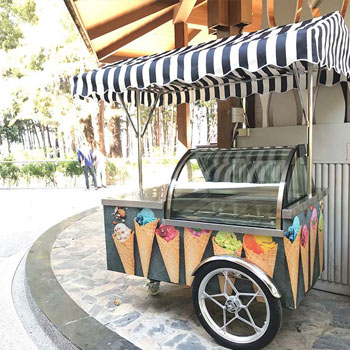 Check some details and prices in the ice cream cart catalog.