Ice Cream Franchising
Franchising: open your ice cream business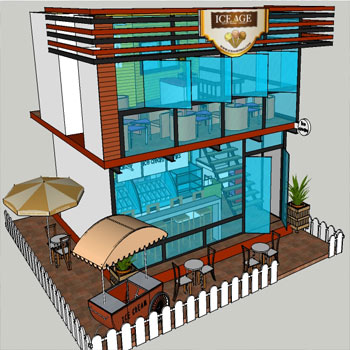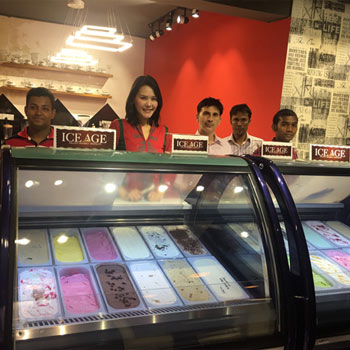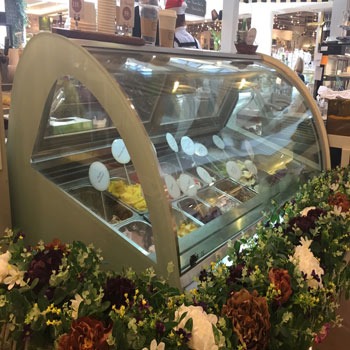 Franchising all over Thailand and abroad. Call now 021708640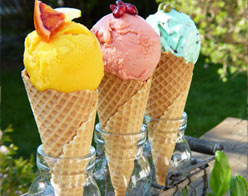 Easy Ice Cream Franchising
---
Beside classic franchising commitment, you can also adopt a soft franchise:
Just buy gelato ice cream from us only. Other than that, you can buy an ice cream showcases or freezers from us without a contract, so you can also use your own equipment, any kind. We will help with media files like menu or signs and other suggestions. You will not have contractual obligations neither annual fees. And in case you need special service (for example learn or improve your skill in how to make ice cream and other training about how to run an ice cream shop) you can ask anytime. We will make a quotation accordingly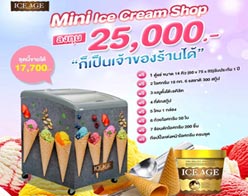 Mini Ice Cream Shop
---
Micro business, ideal start to try the market:
Invest only 25,000 THB and you will be able to start to sell ice cream. Be the owner of an ice cream mini shop. Including in this special offer you will find, beside one freezer 60x75x85 cm with one year warranty (value 17,700 THB):
18 kg of ice cream divided in six flavors
One table menu in acrylic
Scoop tools
1 box of cones
50 ice cream cups
200 mini plastic spoons for ice cream
One set of tooping for ice cream
Ice cream franchising
Our franchising will allow you to open an ice cream gelato shop and produce your gelato using our brand, our ingredients (some products you can buy in your local market) and using our instruction and assistance.
You are permitted to personalized your shop interior with simple approval from us based on sketches. We can also provide sketches for you.
The franchising in a short description will consist of:
First Meeting: we will meet in Bangkok in our factory and we will explain all details. You can see and taste the product. As we understand in case you are abroad we can do this first step by email, chat, video chat without you necessarily go to Bangkok (but you are welcome to visit us directly). This meeting will be free of any charge and without commitment.
Training: first training in our factory in Bangkok 5 days: you will learn how to produce ice cream with our premix and pastes and you will visit with us some ice cream shop to better understand this business
Set up: you will buy machinery, freezers, showcases and you will set up the shop by yourself. We will follow you by email to suggest and approval design. We will provide the files for logo, menu', signs... anything that can help you for a smooth operation
Audit: in this phase, only if necessary, you can request an audit: we will go to see your progress.
You will place the first order of ingredients
Training: second training in your place and start up of your new machinery
Final audit and opening: we will attend your opening and help to solve the last minute problems
Financial obligation:
There is a yearly fee that includes an audit (indicative price: 6,000usd first year, 5,000usd from the second year). For in Thailand franchising: 100,000THB first year, 60,000 THB second year.
Each training (that the first year are mandatory but one is included) has a fee (indicative price: in Bangkok 4,000usd including hotel, in your country 6,000usd)
Order ingredients from us
You have to buy machinery and freezers. About the machinery, we will indicate the supplier (made in Italy) about the freezers/showcase you can buy where you prefer as also the furniture and all the material necessary to open your shop. We will guide you in the purchasing with technical suggestions and ???shopping list???.
If you want to sell other goods/foody beside our ice cream and coffee you need get written approval from us.

Contact: +6621708640